You may have never heard of Doug O'Rourke, but if you've ever had the chance to play some of the Midwest's finest golf courses, chances are you've seen his work. For two decades, he's been one of the golf industry's top builders.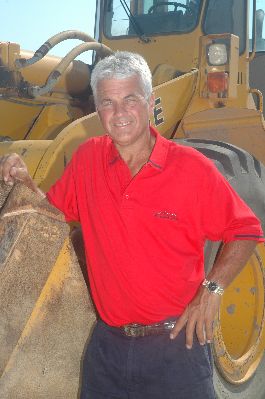 O'Rourke, known as "Dozer Doug," has completed 22 golf projects in the Midwest, many of which have won national awards. His latest projects include Yarrow Conference & Golf Resort, Grande Golf Club, The Majestic, Timber Trace Golf Club, Island Hills Golf Course and the Treetops Signature, Tradition and Threetops golf Courses... host of ESPN's Par 3 Shootout.
Performing the dual role of designer and builder currently for Windswept Dunes , O'Rourke worked tirelessly to ensure that every yard of the course is in harmony with the land and not just the architectural plan. "When it comes to shaping, so much of it is feel and eye," he explains. "And you don't quit thinking about it. You keep going over it, thinking it through."
O'Rourke has designed and built a masterpiece in Windswept Dunes Golf Club, one that everyone can play and enjoy! You can hear the pride in his voice when he says "My 23rd project and already my favorite."